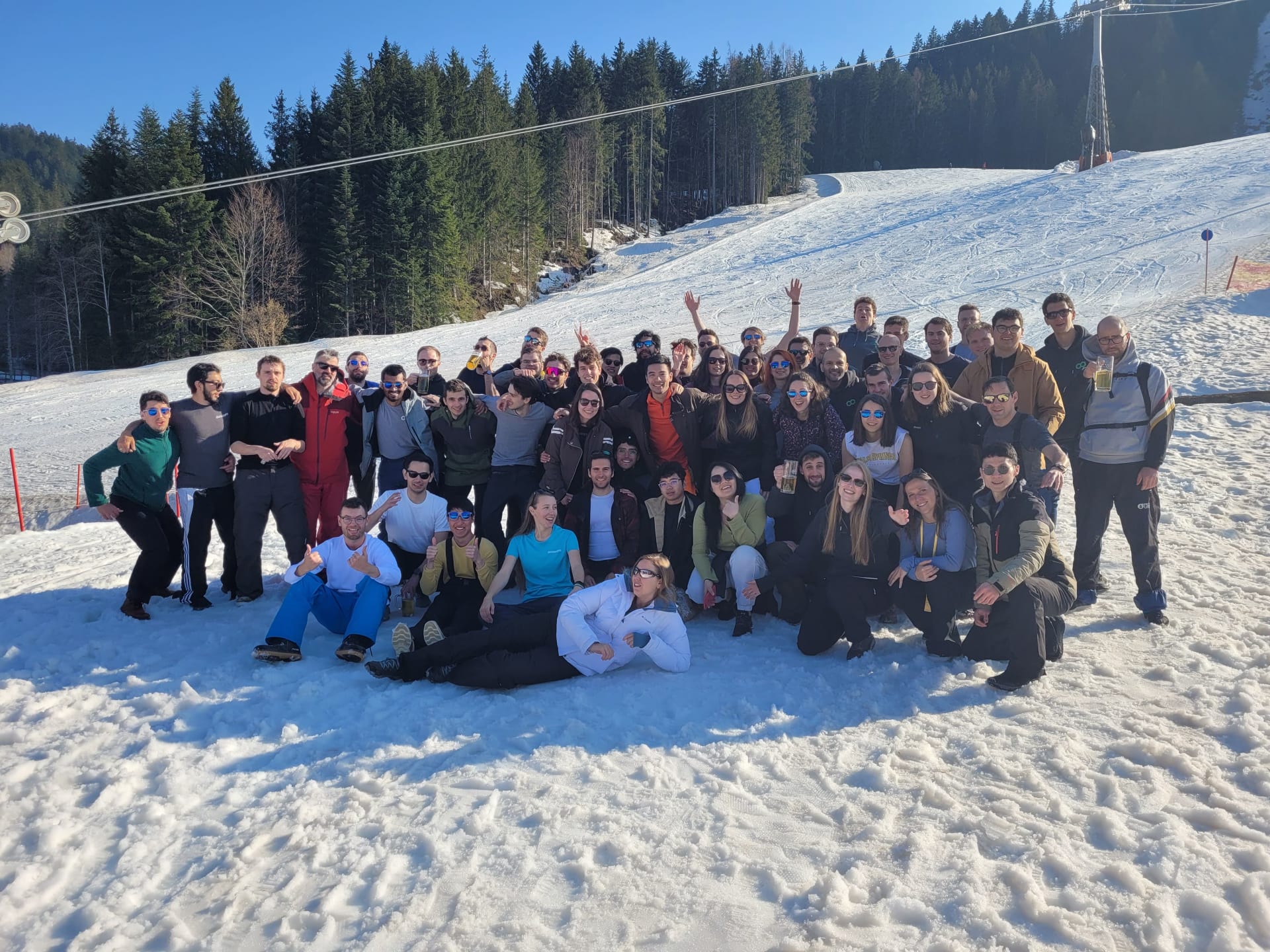 📊 Experienced Analytics Engineer
Job description
🤖   The Job
As an Analytics Engineer, you wrangle and model data to empower the users of your datasets to gain the insights they are looking for. Analytics engineers apply best practices from software and data engineering to the workloads of the data analyst.

Key to analytics engineering is thoroughly understanding the business side of data, discussing the data and its origins, and implementing a qualitative and maintainable technical solution. Clear documentation and detailed lineage are as vital to you as seeing all the green check marks in your automated data tests.


At Dataroots, you will join our team of data and AI professionals and collaborate closely with our data engineers and data analysts to help our customers gain insights from their data.


🎉.  What you can expect at Dataroots?
Dataroots was founded in 2016 and, since its beginnings, has focused on helping its customers achieve excellence in their data-driven operations. The only way to do this sustainably is by investing in team well-being, diversity, knowledge sharing and customer experience. This quality-first focus has allowed sustained and healthy growth over the years. Join a team where you can have an impact on our growth story. Read up more on our DNA over at [https://dataroots.io/our-dna].
Job requirements
💪   The Skills

You have an affinity with a modern data team and its modern data stack.

You have experience with dbt and are comfortable building a new dbt project from scratch.

SQL is your second language. Maybe Python is your third?

You have an understanding of (big) data structures & formats and the popular (cloud) data warehouses.

CI/CD is not just an odd acronym to you. You know the steps it contains and can clearly explain why it is an important asset for every data project. You would even be able to configure it yourself.

Git, pull requests, and code reviews do not hold any secrets for you.

You can apply various data modelling styles and work with our customers to build the right data model for them.

You have an analytical and solution-oriented mindset.

You have strong communication skills.

You are no stranger to agile & teamwork.

You can advise our customers on how they can start with analytics engineering and embrace this practice in their data team(s).

You speak fluent English, as well as either Dutch or French.  
Was this list a bit much? Don't worry. We don't expect you to tick every box from the beginning. Most of all, we are looking for colleagues with the same passion for personal and team development as the rest of us.

💰 The Offer

An attractive salary package with extralegal benefits such as a company car & fuel card or mobility budget, hospitalisation insurance, group insurance, and a high-end laptop and a smartphone.
A personal & team training budget to further your professional career.
Your innovation budget to work on cool, educational, challenging and open-source projects within your guild.
(Virtual) Team Buildings, team gatherings to let off steam and be part of our sports initiatives.
🇧🇪 Our main offices are in Leuven and Ghent, with co-working spaces in Charleroi and Antwerp. These locations are always available for brainstorming sessions or team events. As a Dataroots consultant, much work can be performed remotely, but you will most likely also visit our clients on-site.
Ready for a new chapter as a Experienced Analytics Engineer at Dataroots? Great! Apply now! 🎉