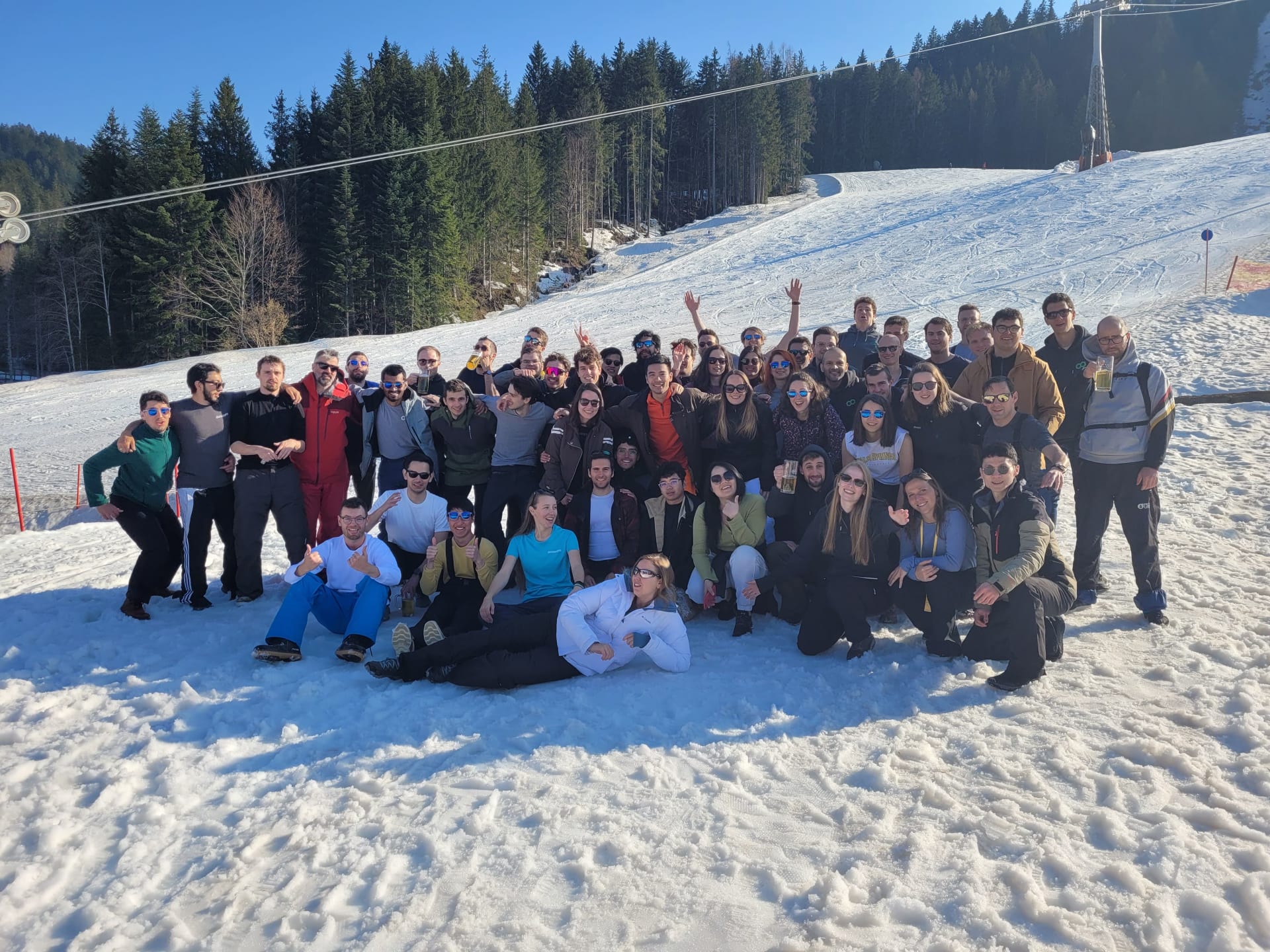 🤝 Data Strategy Consultant
Job description
🤖 The Job
As a Data Strategy Consultant you form the bridge between the business and the data team: you help translate the ambitions of management to concrete data & AI-driven initiatives, you collect business requirements from the client and identify the data to enable the engineers to build and deploy effective models. You help translate the outcome into business impact for the client and you are able to present the results to stakeholders in business language. While doing so, you'll help organisations develop the right strategy, capabilities and governance, vital to sustain maximum long term returns on their data-focused investments.


We are looking for experienced Data Strategy Consultants to join our growing Data Strategy business unit. 
Want to know more about the role of a Data Strategist at Dataroots? 👉
https://dataroots.io/foo/role-data-strategist
🎉 What you can expect at Dataroots?
Dataroots was founded in 2016 and, since its beginnings, has focused on helping its customers achieve excellence in their data-driven operations. The only way to do this sustainably is by investing in team well-being, diversity, knowledge sharing and customer experience. This quality-first focus has allowed sustained and healthy growth over the years. Join a team where you can have an impact on our growth story. Read up more on our DNA over at [https://dataroots.io/our-dna].

Job requirements
💪The Skills
You have experience in / affinity with working in a service/consulting organisation

You can translate business objectives into data & AI ambitions and needs and you are able to address a senior business audience on the topic.

You understand how AI and Analytics can add value to organisations and you can articulate the business benefits in a code-less business fashion.

You have a good overview over the (big-)data ecosystem and know how different components fit in a data engineering or machine learning solution.

You know how to collect and identify business requirements and translate these into functional requirements and acceptance criteria.

You combine technical affinity with excellent soft skills to align both technical and business stakeholders and drive change.
You have a can-do attitude, you take ownership of the project to ensure a timely delivery & scalable solution through strong project management capabilities.

You know how to build story lines and translate complex solutions into clear & understandable content and context

You speak fluent English and either Dutch or French.
Was this list a bit much? Don't worry, we don't expect you to tick every box from the beginning. Most of all we are looking for colleagues with the same passion for personal and team development as the rest of us.
💰 The Offer
An attractive salary package with extralegal benefits such as a company car & fuel card or mobility budget, hospitalisation insurance, group insurance, and a high-end laptop and a smartphone.
A personal & team training budget to further your professional career.
Your innovation budget to work on cool, educational, challenging and open-source projects within your guild.
(Virtual) Team Buildings, team gatherings to let off steam and be part of our sports initiatives.
🇧🇪 Our main offices are in Leuven, Ghent and Maastricht, with co-working spaces in Charleroi and Antwerp. These locations are always available for brainstorming sessions or team events. As a Dataroots consultant, much work can be performed remotely, but you will most likely also visit our clients on-site.


Ready for a new chapter as a Data Strategy Consultant at Dataroots? Super! Apply now! 🎉

Are you a recent graduate? Then also check out the rootsacademy, our onboarding program we offer to September starters.